Today I watched the Christmas episode of Community and all of sudden I was caught by the vibe of christmas. The episode was filled with joy and sadness which was enhanced by it being in stop-motion animation. I'll won't get into the plot for non-Community fans (and if you don't know the tv-show, you should really look into it), but it was the best Christmas-special I've seen in a long time.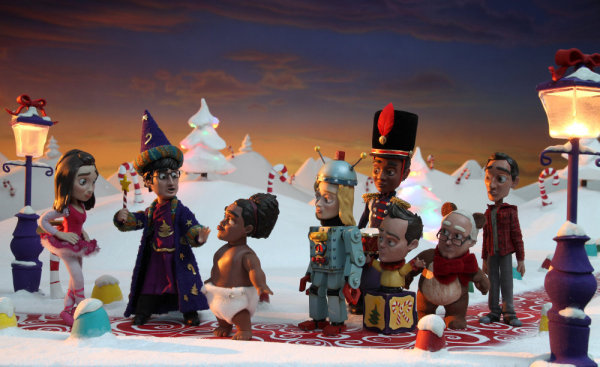 Community - Abed's Uncontrollable Christmas
Christmas has always been my favourite holiday, because of all the lights, togetherness and a bit because of the presents. When I was growing up, we always had a big tree, lots of presents and something fancy to wear for diner. I like the way people dress up for this holiday. We go out and buy a special christmas outfit, eat diner at a table instead of in front of a tv, drink fancy wine and just have fun. Christmas has been kind of odd the last year. I ended up in a hotel room in London, eating McDonalds food and watching Doctor Who with my boyfriend, dad and sister. It wasn't the most traditional way to spend it, but it was still nice. I might have started a new tradition that year, because this year I'll be in Berlin (hopefully without the McDonalds). The sad part is that I won't have a christmastree this year, so to still feel the festivities I've scrounged up some nice pictures of trees, snow and reindeers!