Every Sunday for the next few weeks I'll be making an inspiration post, featuring three artists who I think might inspire you to make pretty things yourself. This week I'd like to introduce three amazing illustrators/mixed media artists to you who really got me into drawing back in the day...
I used to be an avid doodler. Drawing on every piece of paper I could get my hands on. I loved to draw puppet-like asian looking girls with bare boobs and bony, red knees and arms. I also loved drawing dreamy landscapes with lots of curly details in them.
These are some of my doodles: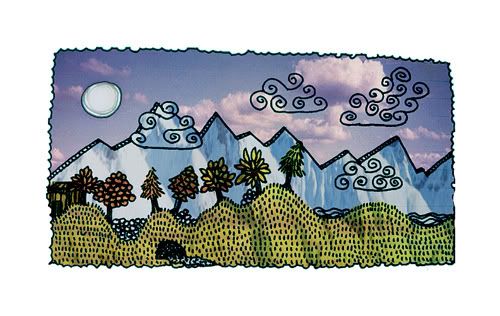 But then I discovered lomography and saved up money to travel and discovered taking pictures was more my thing.
I actually used Photoshop first for drawings and later for photo editing. One of my most favourite things to do is make a big cup of coffee, put on some music to sing along to, and just photoshop for hours.
One of my main inspirations in illustration has always been Pyhai, (or Snagt online). It's like she has a secret passage to an entire incredible fantasy world full of awkwardly cute creatures and the most beautiful night skies. Be sure to check out her website for more pictures and projects.
I love the combination of photography with illustration. And Exabute was one of the people I looked up to the most back in my doodling days.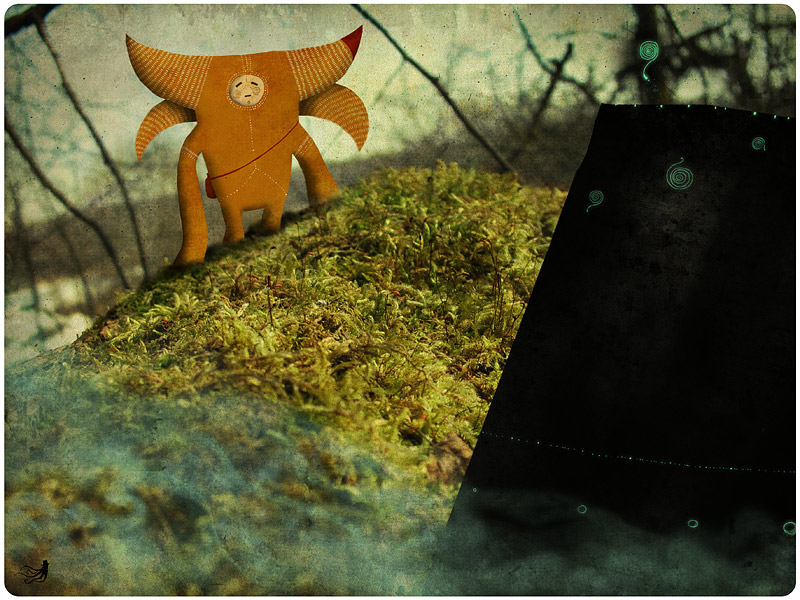 Matthew Lyons is only 22 years old, but he's a graphic design/illustration genius. His works look like they were found in a vintage storybook.