At the moment I live in Rotterdam together with my boyfriend in a house at the most notorious street of the city. Maybe even the most notorious street of the country, due to some current events.. My house is pretty big, super cheap and I do feel at home in it, but when I am grown up and rich I would like to own something like this:
The slide-house above is build in Tokyo, like the one below is too. I hope with all my heart that everyone in Tokyo will persevere and can stay in their marvelous houses. I think these houses are able to make you forget the horrors of the past last days a tiny little bit.
Another great house far away from the disasters is this tree-house in the forests around Portland.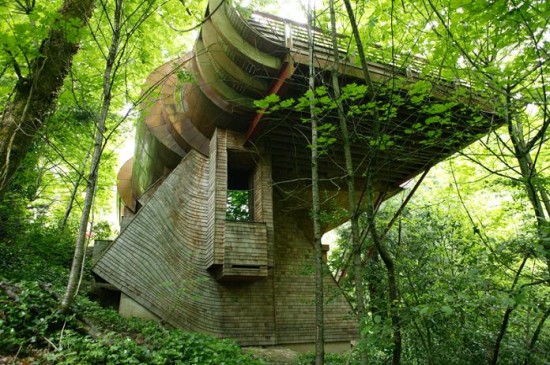 Or this mountainhome in the Swiss Alps, which is placed
1250 m height on the mountain
. You can rent it and stay there for €1800 a week (in the off-season..In the high season it is twice as expensive.) If you are interested and are willing to spend that money, book it here: http://www.villavals.ch/.